What can I expect on the course?
What you will learn on this page: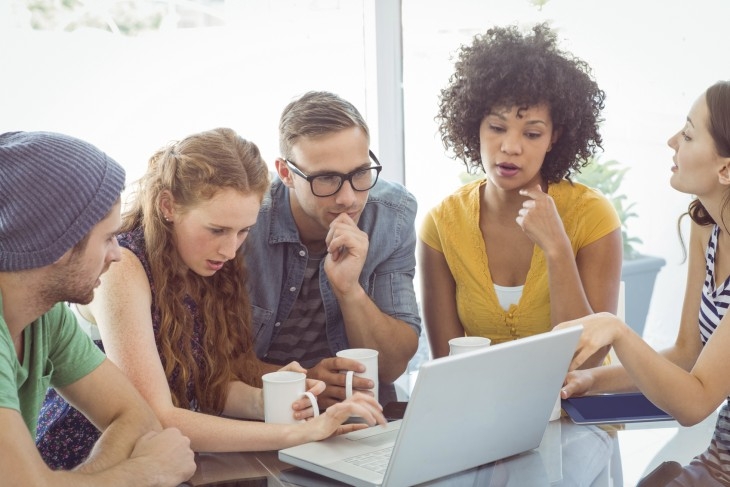 Often, before you start on your new course, a college will invite you to enrol and complete all of the necessary paperwork to get started. They may take your photo for your college ID card or give you the opportunity to buy a bus pass. Enrolment will include looking at your previous qualifications and results and checking you are joining the right course. You may also be invited to do a short Maths and/or English test if you did not achieve a Grade 4 in your GCSE. This is done to ensure the college puts you on the right programme to work towards a re-sit.
When you start your study programme you will be provided with all the information you need to get started on your course - this is called 'induction'. This will include things like, how to use the IT and login to the college system, an introduction to all of the support services, including the Student Union, Learning Resources Centre, etc. This may also include a tour of the college, some team building activities to get to know other students, welcome talks by senior staff or Freshers' Fairs.
Probationary Period
When you start college you will be given set deadlines for your first assignment and you may be given tests to find out your starting level for certain skills. You will be expected to turn up on time and be ready to learn, with a positive attitude. During this period, which can last for six weeks, you may decide that the course is not right for you. If you do, you will be offered careers advice and the opportunity to change course. It is important that students tell their colleges as soon as they can so that they can join an alternative programme without missing too much work. If the college decides that the course does not suit you or you fail to meet the probationary targets you could be asked to leave the course.
Tutorials
You will have a tutor who will be responsible for your progress on the course. Usually you will have the opportunity to meet with them 1:1 or in small group tutorials. Tutors will make sure everything is going well for the students and also monitor academic performance by setting and monitoring targets.
Employability
Most vocational courses will offer you the opportunity to develop your employability skills through a range of different group activities such as fundraising or volunteering. You will also be offered the opportunity to do some relevant work experience during your course either by working in the college or by going out to an employer.
Enrichment Activities
All colleges offer a range of activities such as National Citizen Service, sports teams, and clubs such as film or knitting club. You can also get involved in the Student Union which looks after the interests of the students. Colleges are always happy to offer activities or societies which interest their students so will support students to set up and run their own clubs if nothing similar exists.
Independent Learning
The college is a more adult learning environment than school so you will be expected to take responsibility for your learning and meet deadlines. You may have exams, course work and practical tasks that you have to complete.
Most colleges have areas you can study independently and quietly to get work completed. In some colleges library teams can support students with assignment planning and completion advice.